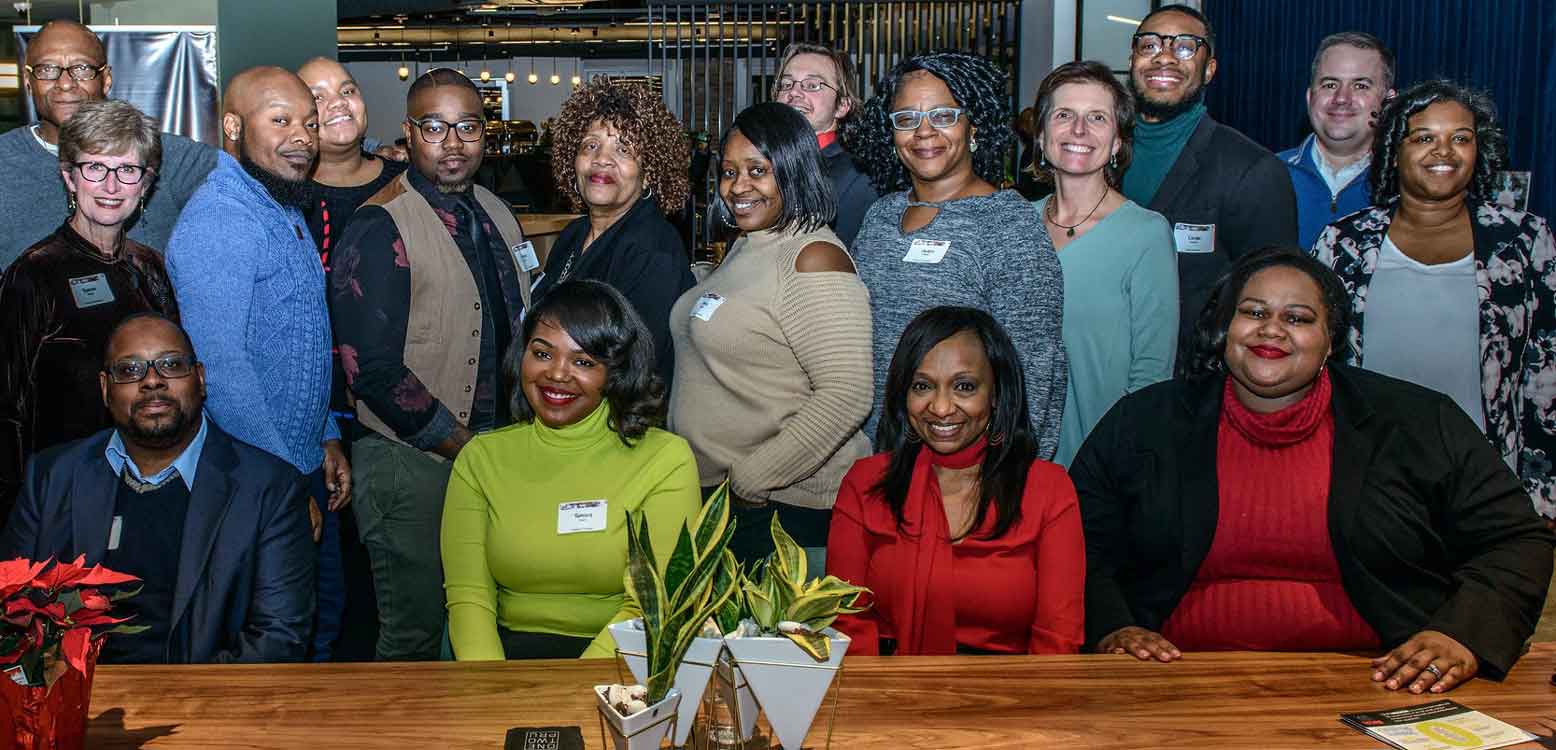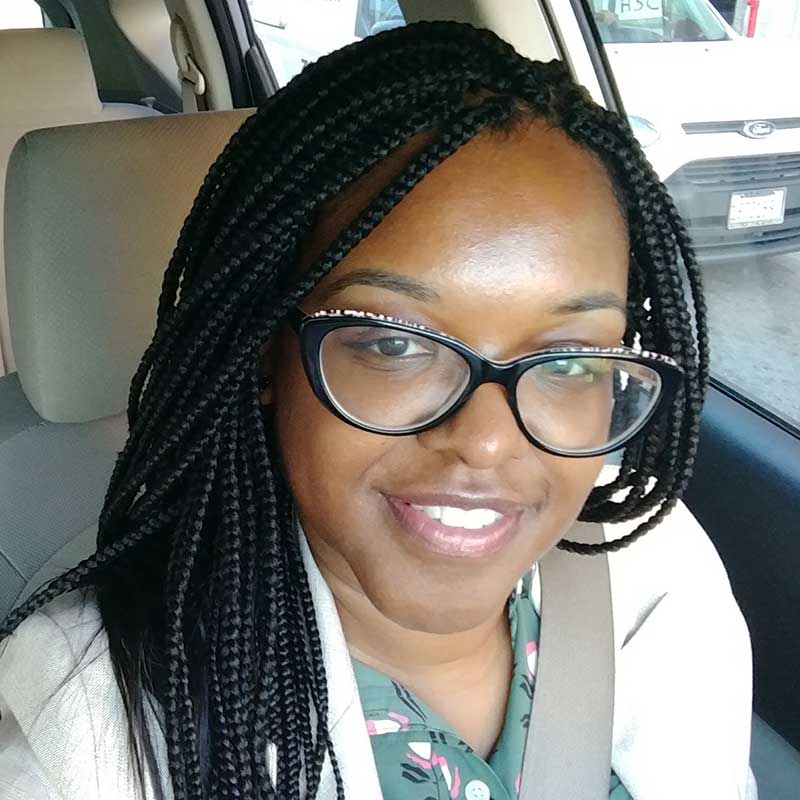 Melody has been with Chicago Youth Programs (CYP) since April 2019 as the Corporate Engagement and Events Manager. Before coming to CYP, she obtained a Master's in Social Work and Child Development with a concentration in Fundraising and Development. Her mission is to connect CYP to the community and with corporate partners that will help provide the resources needed for programs to succeed. Melody loves CYP's dedication to giving children the tools they need to develop to their fullest potential.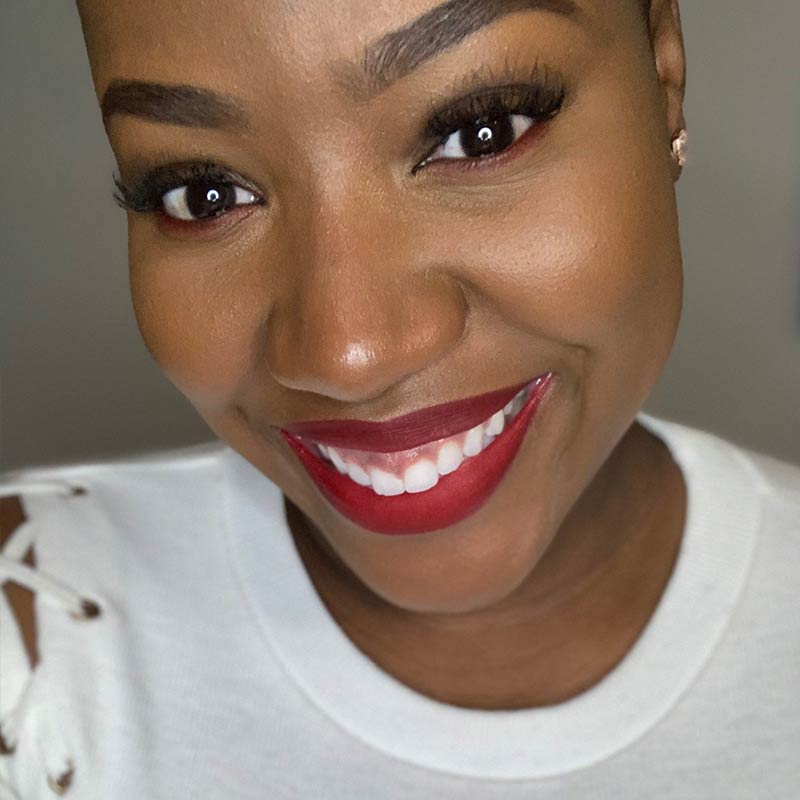 Omani has over 10 years of both international and national experience in the sociolinguistic, dialectology, and psycholinguistics of both youth and adults. With a B.A. in Linguistics and International Relations, and a M.A. in TESOL (Teaching English to Speakers of Other Languages), she now uses her educational background to aid in the development of youth at Chicago Youth Programs- serving as the Girls Mentoring Program Manager, and has recently taken on the task of leading the Youth Employment and Education program. Omani believes that together, with consistency and love, we can knock down the negative economical, and emotional barriers that our youth prematurely experience.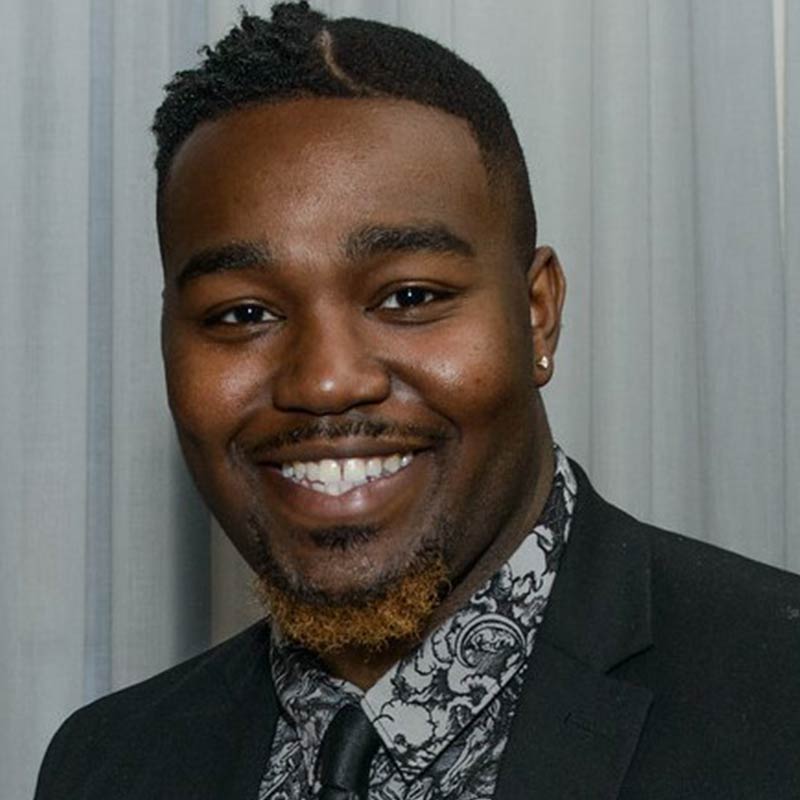 Since graduating from Northern Illinois University with a B.A. in Communications in 2017, Vernon has been working at Chicago Youth Programs (CYP) as part of the Male Mentoring Initiative. After two years as a Lead Mentor, he was promoted to manager. He has worked with youth groups his entire life and hopes to inspire our students to experience life from different perspectives and cultures. Most of all, Vernon admires the fact that CYP provides a safe space for families in our communities.
Jakina started at Chicago Youth Programs (CYP) as the Higher Education & Scholarship Manager/Teen Reach Coordinator in 2017. She attended the University of Chicago before obtaining her Master's of Education in Learning and Teaching from Harvard University. Her personal goal at CYP is to help Chicago youth become more than their circumstances. She wants to ensure that her students have a postsecondary plan that will effectively and positively impact their life path as they strive to make their dreams a reality.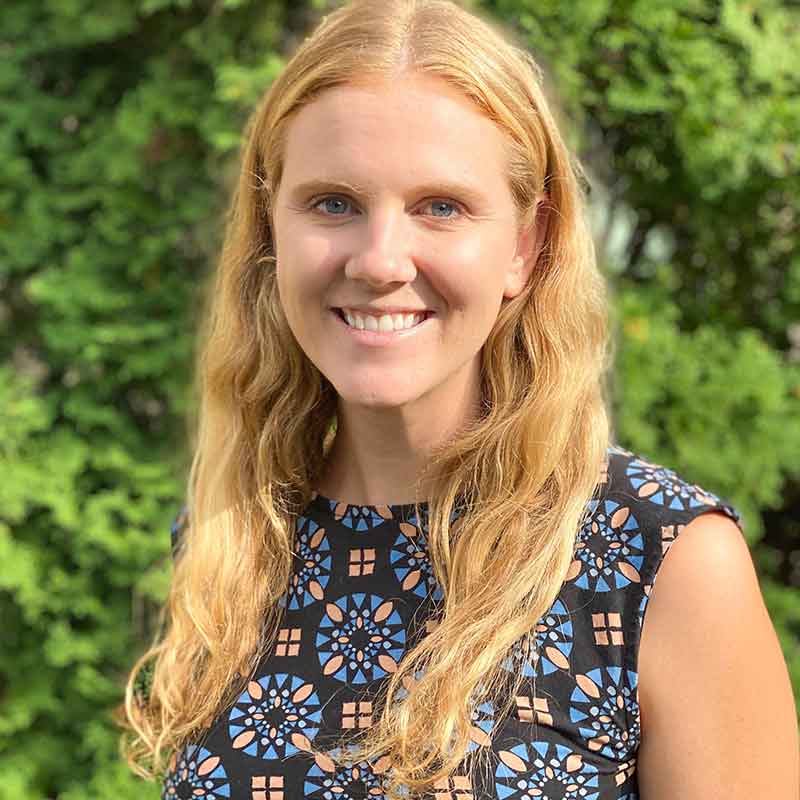 Sarah has been with Chicago Youth Programs (CYP) since January 2020 as the Elementary Programs Assistant. Sarah is currently obtaining her Master's from the University of Chicago School of Social Service Administration to become a school social worker. Her past work and volunteer experience include working in Chicago and Madison, WI as a housing case manager for folks experiencing homelessness, performing street outreach for the homeless population, tutoring youth in reading and math, and teaching yoga. She is passionate about dismantling racist policies and power structures; and has dedicated her life to pushing people and organizations to be better. Currently, she works at CYP so she can be a part of an organization that actively creates anti-racist policies and puts the needs of youth at the forefront.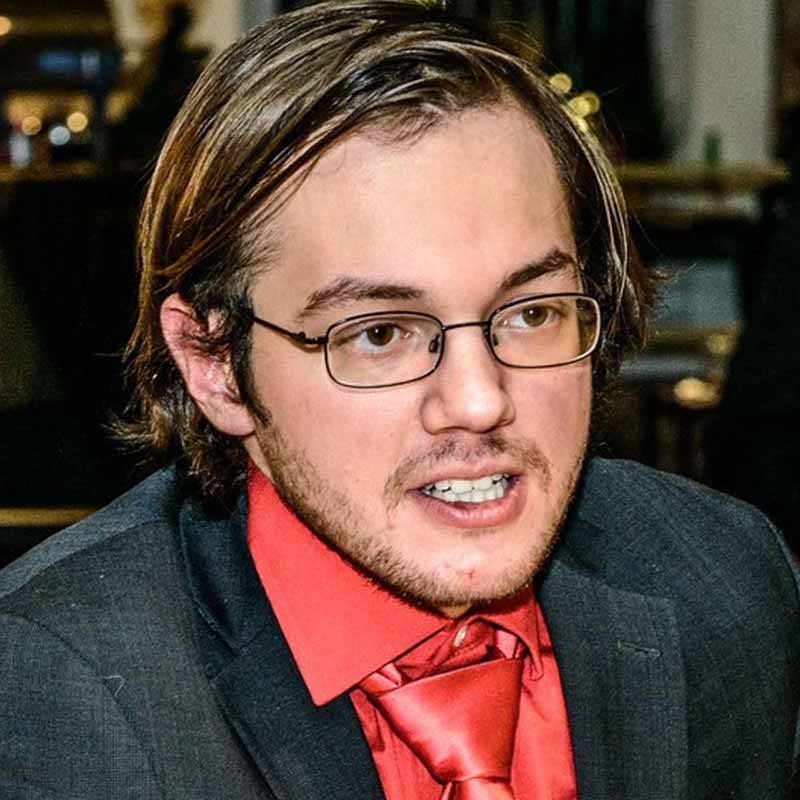 Matt started at Chicago Youth Programs (CYP) in July 2019 after graduating from Cornell University with a Bachelor's in Mathematics. As the After School Curriculum Coordinator, Matt has used his math skills to seek out improvements to our programs to better support and serve the youth in our community. As a result of the pandemic and CYP's shift to a virtual program delivery, Matt has taken on the task of overseeing the process to identify, implement and maintain CYP's virtual platform. His plans are to continue his education while continuing to help Chicago Youth Programs be the best that we can make them for Chicago's youth to succeed.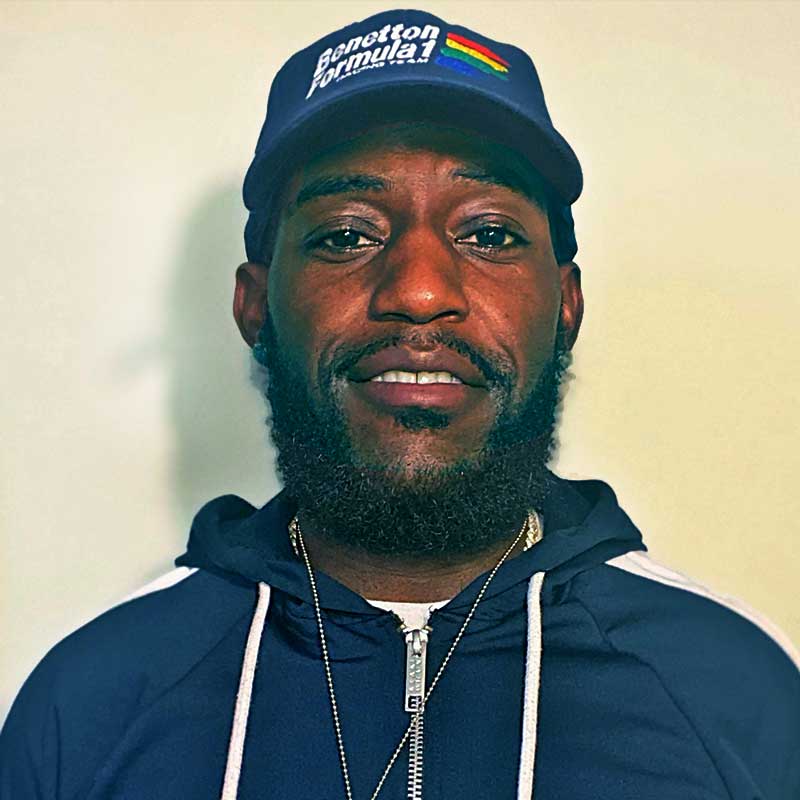 Affectionately known as "Coach D", Darrick has been with Chicago Youth Programs since February 2018. Starting as a volunteer basketball coach and now working as a Lead Mentor Coach D has made mentoring while playing basketball his mission. His passion is to connect with the youth and give them a safe space to express themselves while they build their basketball skills and create a brotherhood.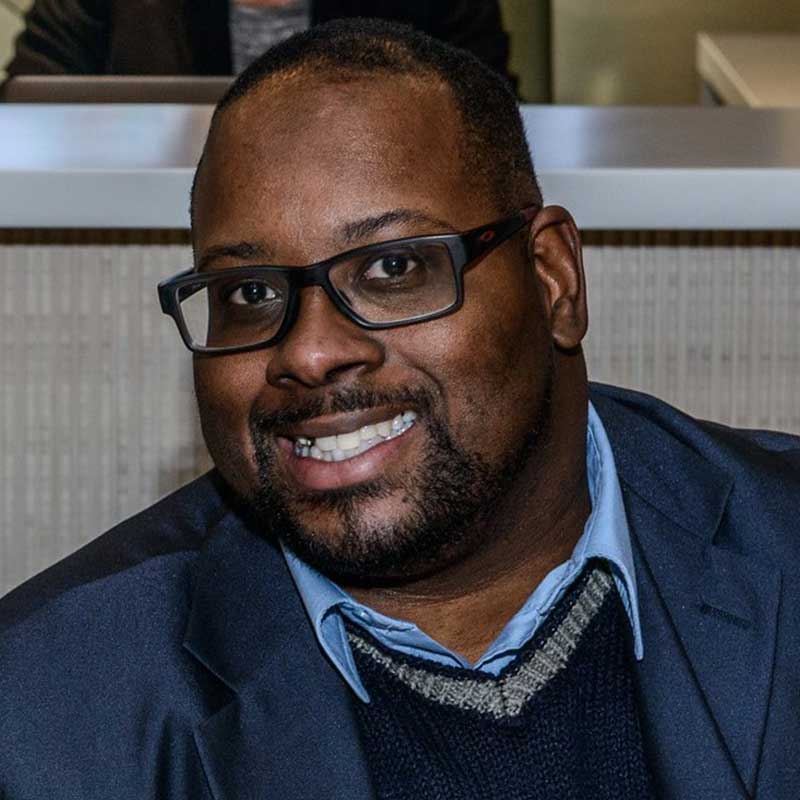 Ivory began working at Chicago Youth Programs (CYP) as the Higher Education Coordinator in 2019. He earned his B.A. in Speech Communications from the University of Illinois Urbana-Champaign; and has over a decade of experience in mentoring and youth program development. A proud born-and-raised Chicagoan, Ivory loves the fact that CYP is a community-based organization; and hopes to continue to organize programs that aid Chicago students in forging their futures.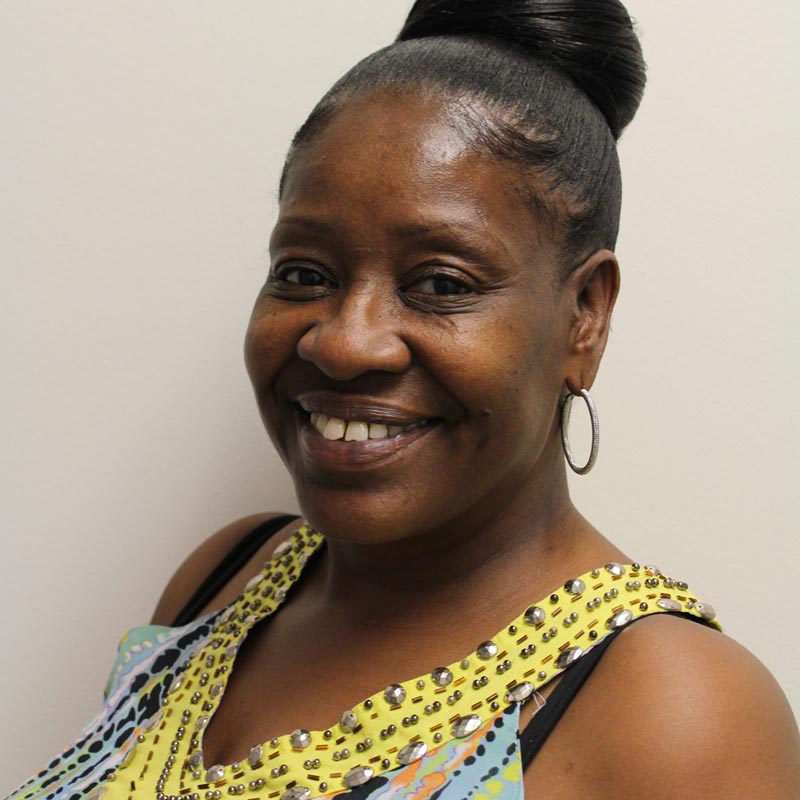 Emma has been a Community Liaison at Chicago Youth Programs (CYP) since 2017. In 2020 Emma transitioned to the Northside Youth Programs Manager. Prior to CYP, she worked with young children as a Teaching Assistant for over a decade. Thus, her favorite part about being at CYP is working alongside the students. Ultimately, Emma's personal mission is to continue to assist Chicago youth in their educational development and daily life challenges.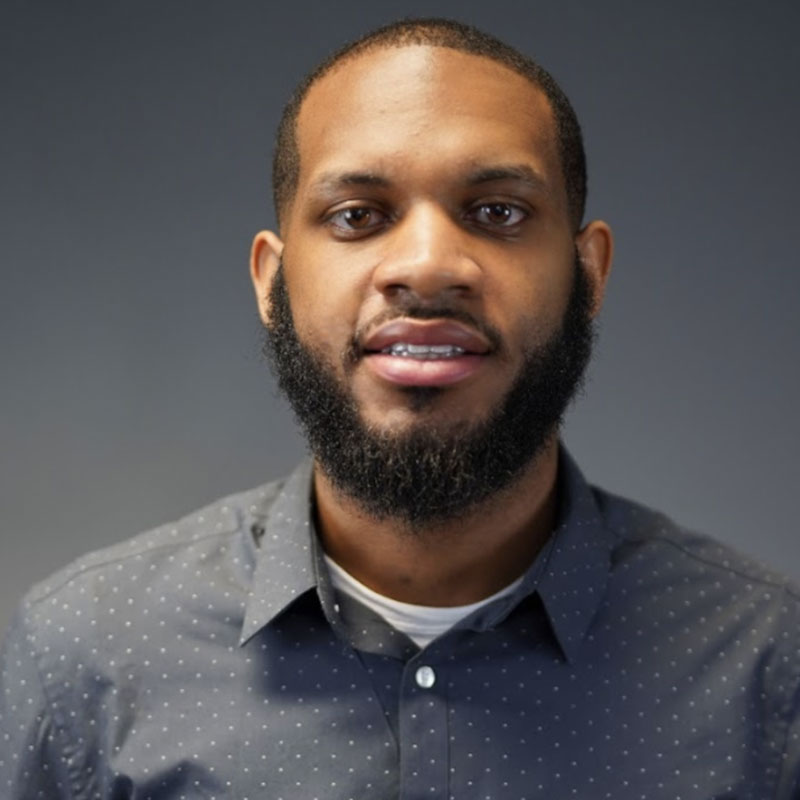 Tommie is a Chicago Youth Programs (CYP) alumnus who grew up in the Cabrini Green Community and joined CYP programs when he was six years old. Currently residing on the city's southside, Tommie takes pride in giving back to the organization. Tommie is invested in contributing to the continuous growth, change and support of CYP's mission.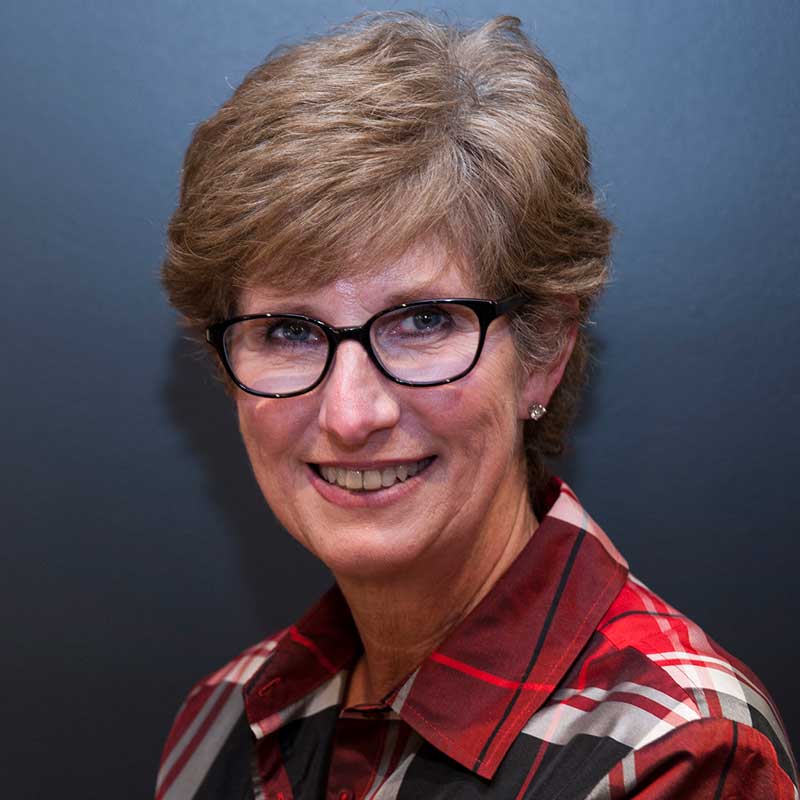 Karen has been the Finance Manager at Chicago Youth Programs (CYP) since 2011. As a Certified Public Accountant, she has stayed involved in her community by serving as the accountant for various school clubs and parent associations. Like much of our staff, Karen is also a native Chicagoan, and so she loves to see how much CYP employees truly care about changing the lives of inner-city youth.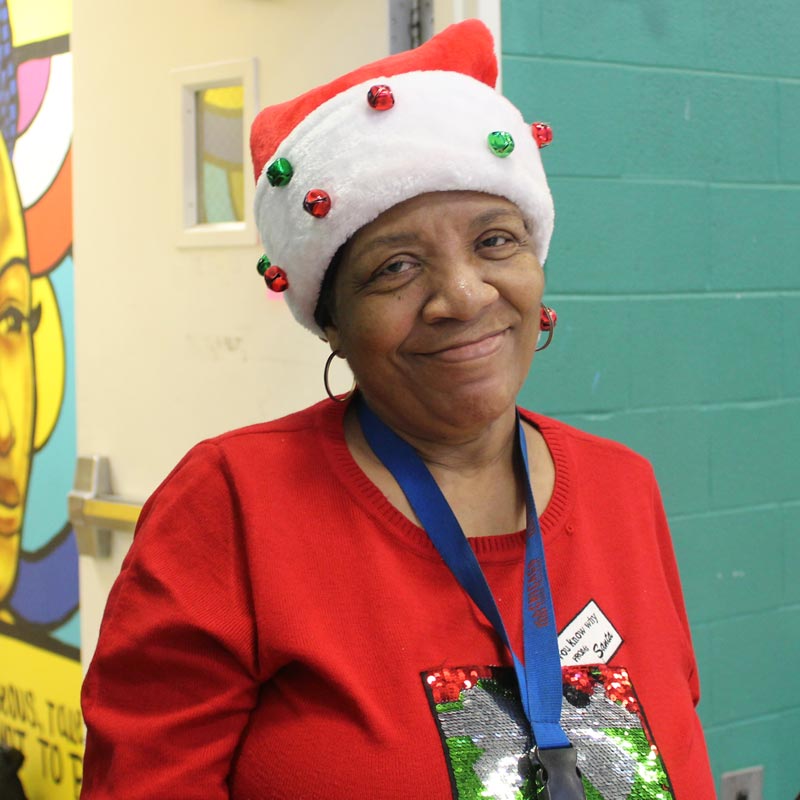 Elizabeth has been involved with Chicago Youth Programs (CYP) since 1995, when she signed up to become a parent volunteer. She joined the full-time staff in 2006, and since then has dedicated herself to the education and growth of our children. Her favorite aspect of working at CYP has been the ability to watch her students mature into respectful adults. As the PREP Program Coordinator Elizabeth facilitates parent-lead evenings aimed at teaching children to read.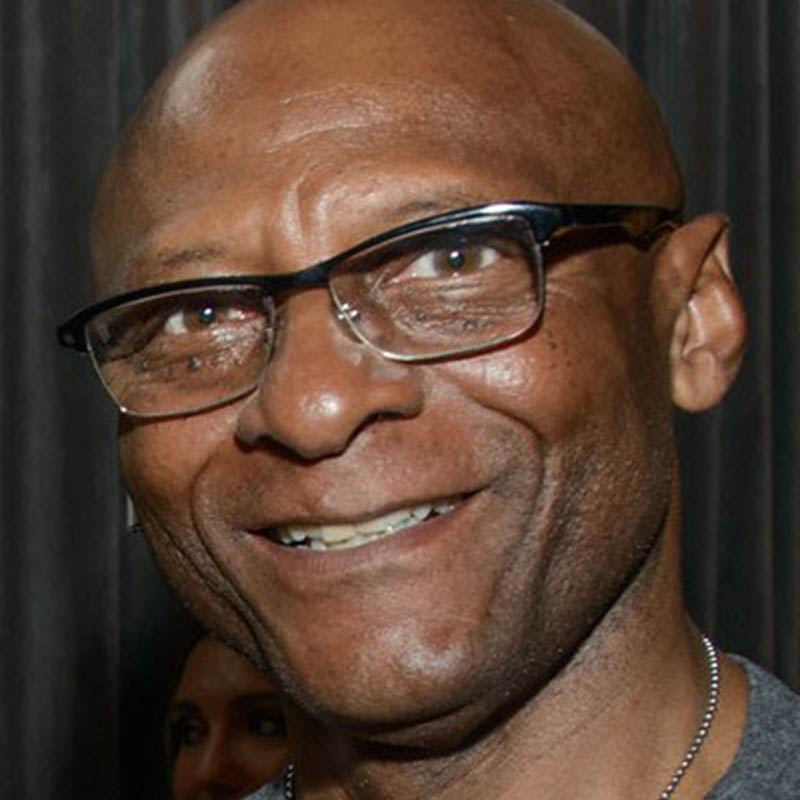 James is the Operations Assistant at Chicago Youth Programs (CYP) and is a veteran of the United States Army, who proudly served his country in the Vietnam War. He brings with him over 15 years of combined experience as a security guard and custodial worker. James has been employed with CYP for over 5 years and enjoys interacting with the CYP staff and youth.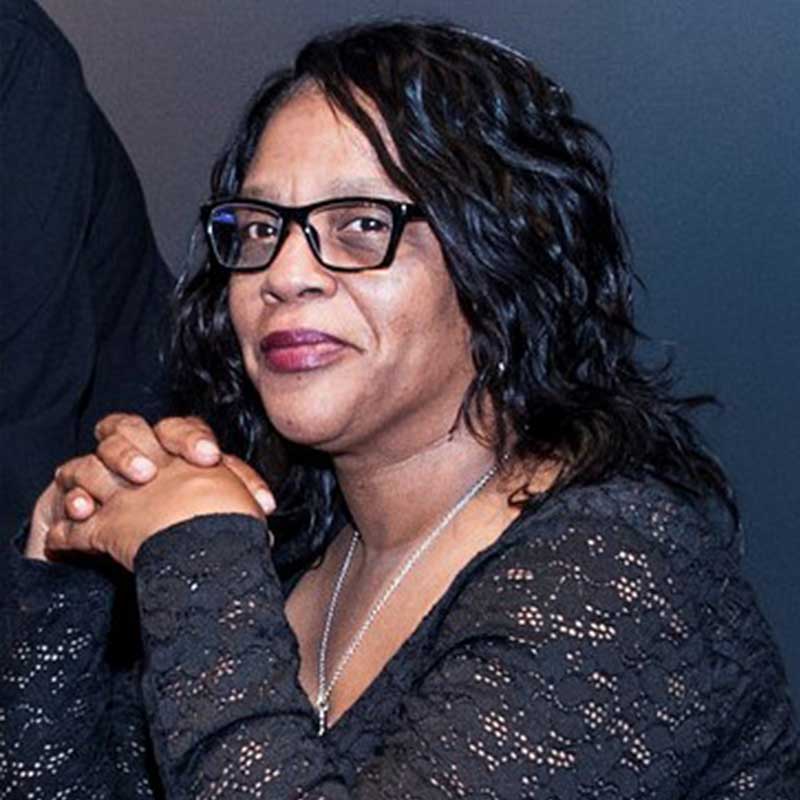 Audtrie began working at Chicago Youth Programs as a parent volunteer in 2004, and was later promoted to After School Coordinator, before entering her current role as Southside Youth Programs Manager. She graduated from Kennedy King College with an Associate's in General Studies, and plans to obtain her Bachelor's in Early Childhood Development. Audtrie believes that children learn by example, and so it is imperative that they are supported and empowered from an early age. Audtrie's personal goal is to use her skillset to help our youth overcome any hurdles they may encounter.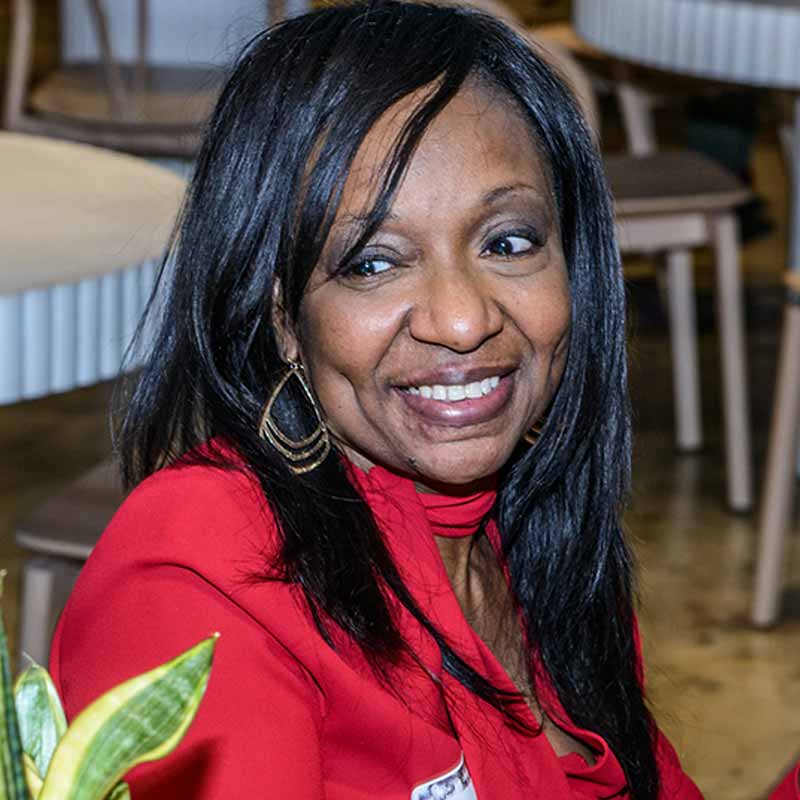 Tammie has served as the Human Resource/Administrative Manager at Chicago Youth Programs (CYP) since 2019. She obtained her B.A. in Organizational Change and Development from DePaul University, and has over twenty years combined experience in Business Operations (including Finance, Human Resources, and Administration). Her personal goal is to leave a positive imprint on CYP, one that will prove useful to the rest of our staff who she deeply respects for their dedicated and kind-hearted nature.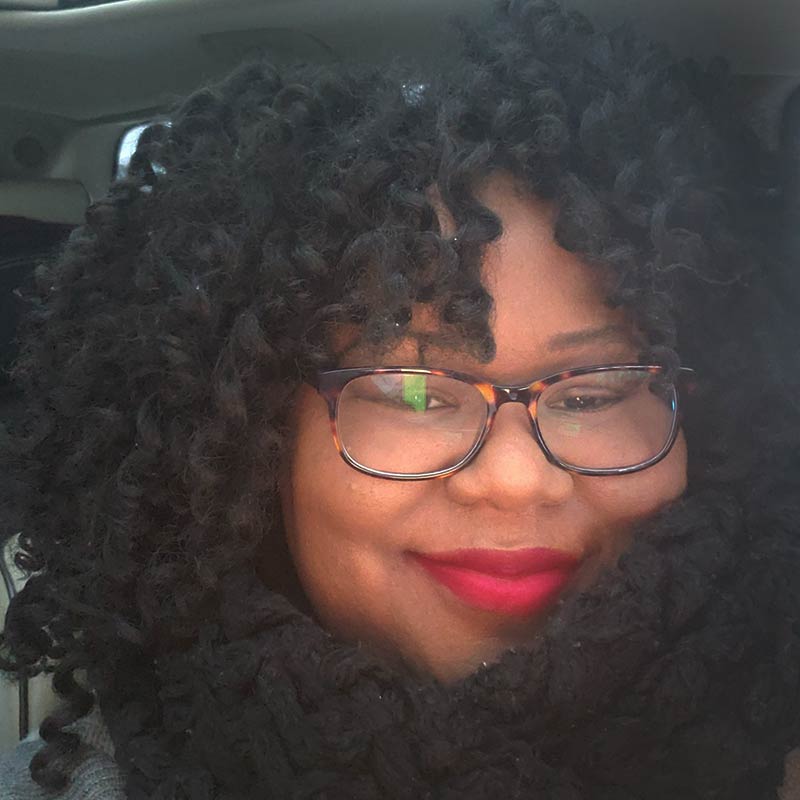 Cinaiya has served as the Executive Director at Chicago Youth Programs (CYP) since 2015. Since completing her studies at Northwestern University, she has dedicated her professional career to advocating for underprivileged youth and empowering them to overcome their barriers to success. Coming from a single-parent household on Chicago's West Side, she understands the importance of CYP's mission and strives to leverage CYP's network and resources in a manner that continues to better communities by serving its children. Her favorite part of leading CYP is the opportunity to bring vision and scale to CYP's comprehensive, longitudinal program model.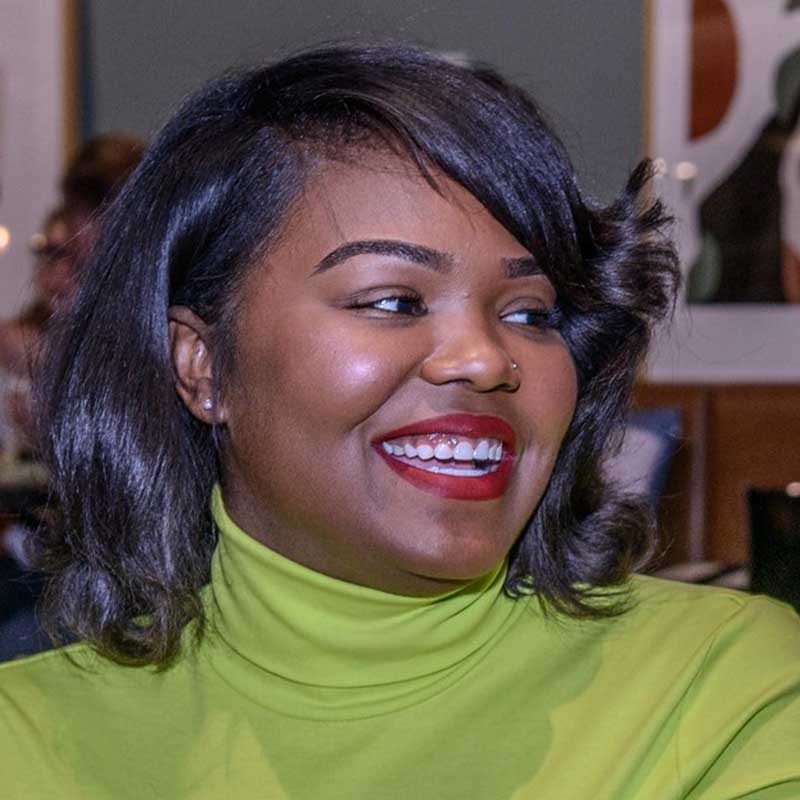 Tamara began working at Chicago Youth Programs (CYP) as the Program Director in 2019. Before joining the CYP family, she earned her B.A. in Human Services & Psychology, as well as her Master of Social Work. Her personal mission is to help CYP positively influence the Chicago community and encourage our youth to draw on their strengths and realize their full potential so they can enjoy fulfilling lives. Tamara especially loves that all the work that CYP staff does is laced with unconditional love to better those we serve on a daily basis.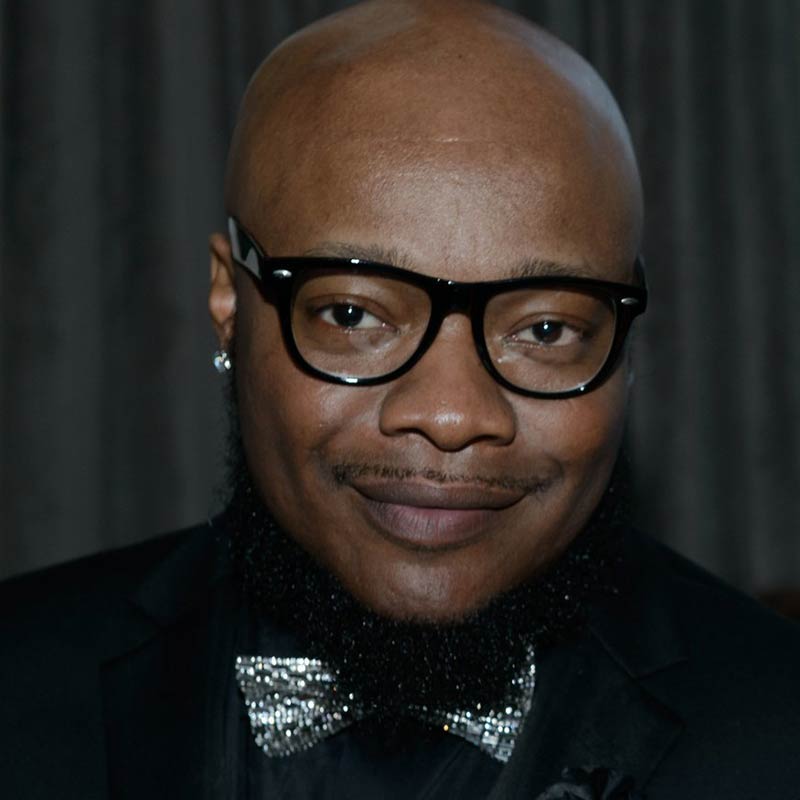 Charles has been involved with Chicago Youth Programs (CYP) since 2015. He first served as a parent volunteer for our PREP Program, as well as for our Male Mentoring Initiative, before joining the staff as a Community Liaison. In addition to being a Chicago native, Charles has worked with children for over a decade within the Department of Children and Family Services and other social service agencies focused on children's needs. In September 2020 Charles stepped into the role of Near North/West Side Youth Programs Manager. His personal mission at CYP is to be a positive role model for students of all ages.
5350 S Prairie Ave
Chicago, IL 60615