Thank you to all our supporters and guests for making our 2016 fundraising events a success!

21st Annual Season of Hope Event – December 8, 2016
Chicago Youth Programs and Jones Lang LaSalle invite you to attend the 21st Annual Season of Hope Reception. Please join us for an evening of festive celebration to honor our 2016 sponsors, donors, design teams and supporters who have made this year's Season of Hope event possible. The evening will feature live entertainment with cocktails and Hors D'Oeuvres being served.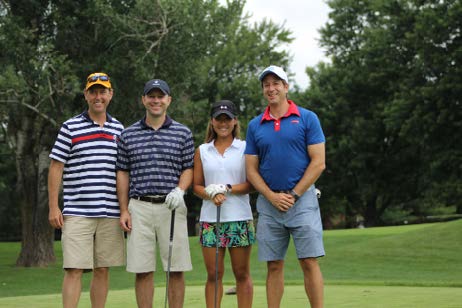 19th Annual Mike Martin Memorial Golf Outing
On August 15th, 2016, Chicago Youth Programs' sponsors and supporters gathered at Naperville Country Club, in Naperville IL, for a day of golf, friendly competition, and an evening banquet and awards ceremony. Prizes were awarded to the top foursomes and winners of specialty holes throughout the evening
32nd Annual Spring Event — Opportunity Growing Campaign
Thank you to all sponsors, attendees, and volunteers for a wonderful 2016 Spring Event in celebration of our Opportunity Growing Campaign! Held at the 11th Floor Roof Deck at Prudential Plaza, overlooking Chicago's Millennium Park, attendees enjoyed a curated skyline marketplace with food, cocktails, and entertainment. Mark your calendars for our next Spring Event to be held on Thursday, May 18th, 2017!