Since 2011, Chicago Youth Programs has implemented the Middle School Initiative, aimed at the development, engagement, and retention of our 6th through 9th grade students.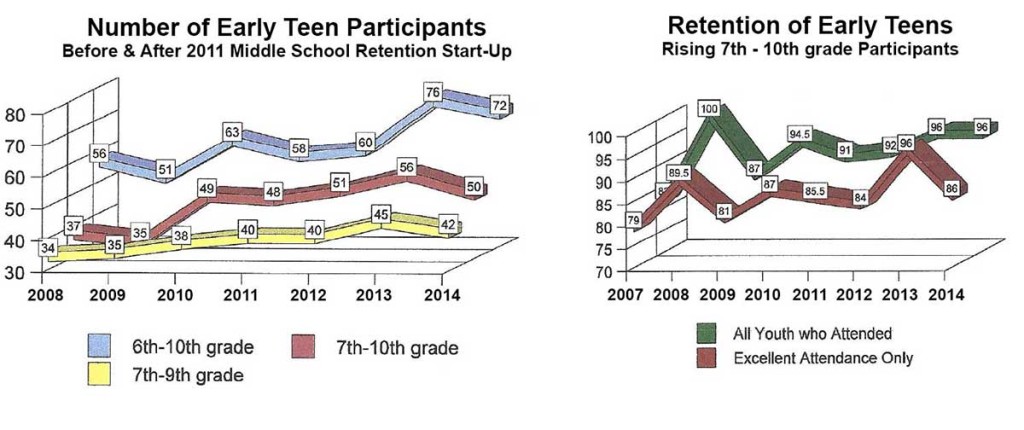 Why the focus on Middle School?
These years are a challenging time for youth, during which they are first confronted with "self- destructive" activities
To combat this phenomenon, we saw the need to develop programming targeted at retaining these participants
Our kids cannot move onto the teen programs and eventually higher education if they are not retained in programming through middle school
With the use of strategically designed programming, leveraging over 30 years of experience in youth development, we have honed in on the following programs to serve our Middle Schoolers with more intent:
EDUCATION -
The Washington Park Youth Publication Program, Urban Voices, develops our teens' writing and organizational skills. This journalism mentoring program is held in collaboration with University of Chicago students who work one-on-one with CYP youth to create this quarterly publication. Urban Voices focuses on health topics that impact teens, written from their own perspective. This program also provides valuable jobs skills training. To download the latest Urban Voices, click the yellow button to the right.
MENTORING -
First Monday Meals, Teen Explorer, and Mentor Minute provide a deepened mentor/teen relationship by increasing and enhancing their interactions. This serves to improve long-term involvement of both teen and mentor.
LEADERSHIP & JOB SKILLS -
Bike Rehab and Bike Explorer allows teens to collect and rehab bikes, turning them out into the community. Our Middle Schoolers have assumed ownership of the bike rehab program from the start, and have focused on learning bike repair in their efforts to bring the bikes into their community. This program also collaborates positively with our extensive exercise/obesity intervention initiative.