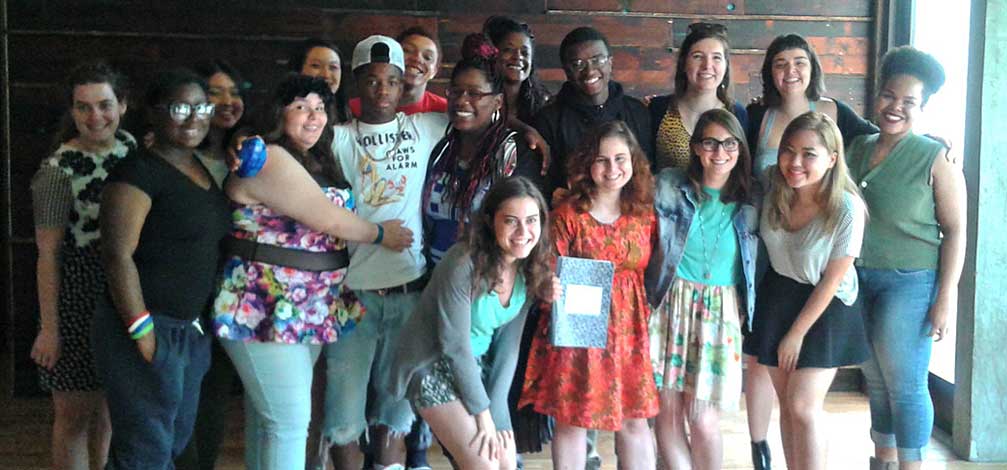 CYP was founded with the hope of improving the health of youth living in at-risk communities. That goal is still part of our mission, and alongside programs aimed at preventing health risks, such as obesity, CYP also runs two free health clinics, one at our Washington Park Community Center, the other out of donated space in Lurie Children's Hospital.
These clinics provide comprehensive care to both the youth in our programs and the community at large, regardless of patients' ability to pay. Services include physicals, sick care, immunizations, well care, gynecological exams, eye and ear testing, social work, and emergency care. Both clinics offer door-to-door van transportation and welcomes both walk-ins and appointments.
Primary & Preventative Health Programs
Children Teaching Children Peer Mentoring (CTC) 10th-12th grade CTC is a peer led preventive health program. Through CTC, teen mentors identify pressing health issues in their neighborhoods (such as substance abuse, teen pregnancy, or AIDS), then research and design interactive lessons to teach younger CYP youth, with the oversight of adult volunteers. This approach, using older teens as teachers, is very effective in positively affecting the behaviors of younger program youth.
Obesity Intervention Initiative: Recognizing that instances of obesity among program youth was much higher than the national average, CYP launched an Obesity Intervention Initiative. Components of this initiative include lessons and healthy cooking classes with a nutritionist, regular vigorous exercise, a bike rehab program, and gender specific programming.